Away from your Mac?
Enter your email address and we'll send you a reminder to check out ProximityMines, exclusively on macOS, later!
Don't have a Mac? You can also enter a friend's email address if you think they'd love to check us out!
(And don't worry — we won't save or share any email address entered below.)
ProximityMines is even better. Check it out.
ProximityMines features the classic minesweeper gameplay you know and love, updated for 2017. It has updated, high-resolution graphics, a great sharing feature, and that retro feel. Download it now for free from the Mac App Store and start playing again…
You're gonna love it.
…Just watch out for those mines!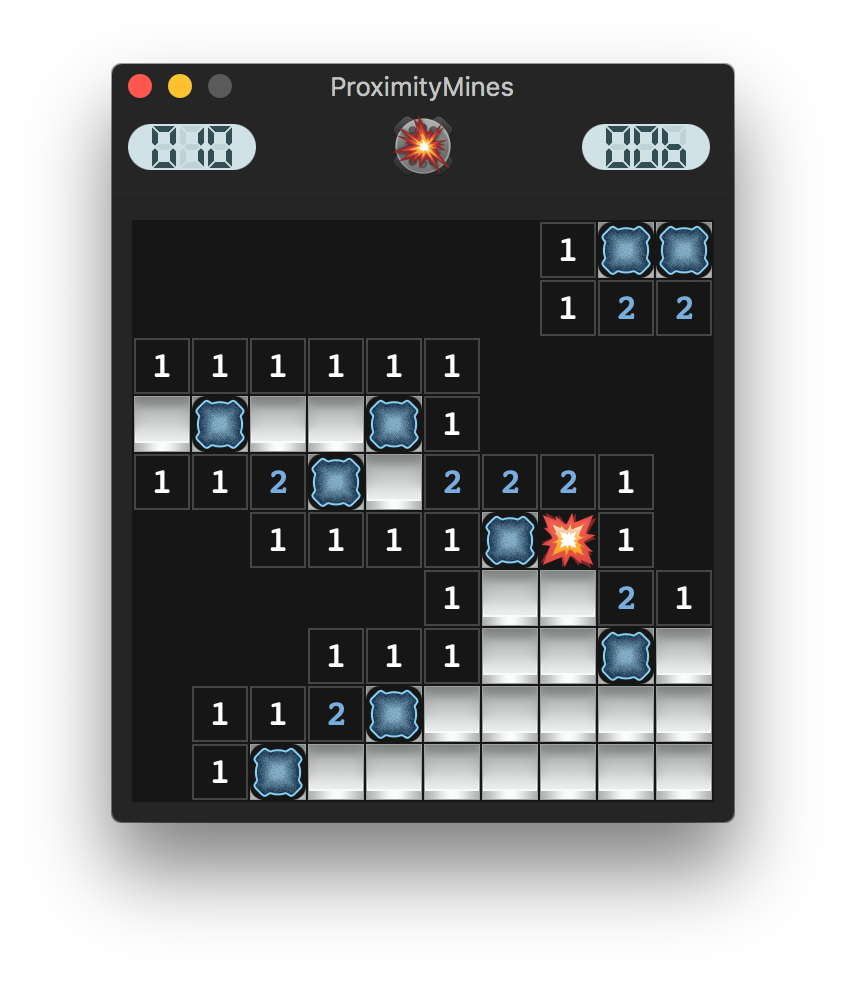 Download Now for Free!